Project Title:
Proposed Housing Development on Lot 1138, Mukim Losong, Kuala Terengganu, Terengganu comprising of
10 units Double Storey Terrace
6 units Double Storey Semi Detach
4 units Single Storey  Semi Detach 
2 unis Single Storey Bungalow
Design Concept : Modern Concept 
Total Development Area: 1.90 acres @ 0.77 hectares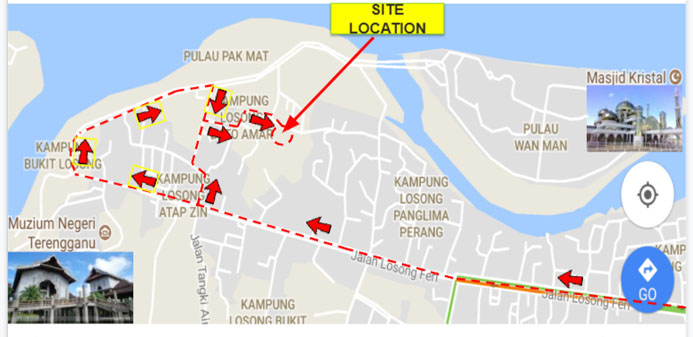 Situated 1km from the heart of Terengganu city center.
Total land area 1.9 acres
The land owned by private individual.
Surrounded by residential area, schools, mosque, wet market and place of interest (Terengganu Museum, Taman Tamadun Islam ("TTI").
Available source of utilities (road, water supply & electricity)